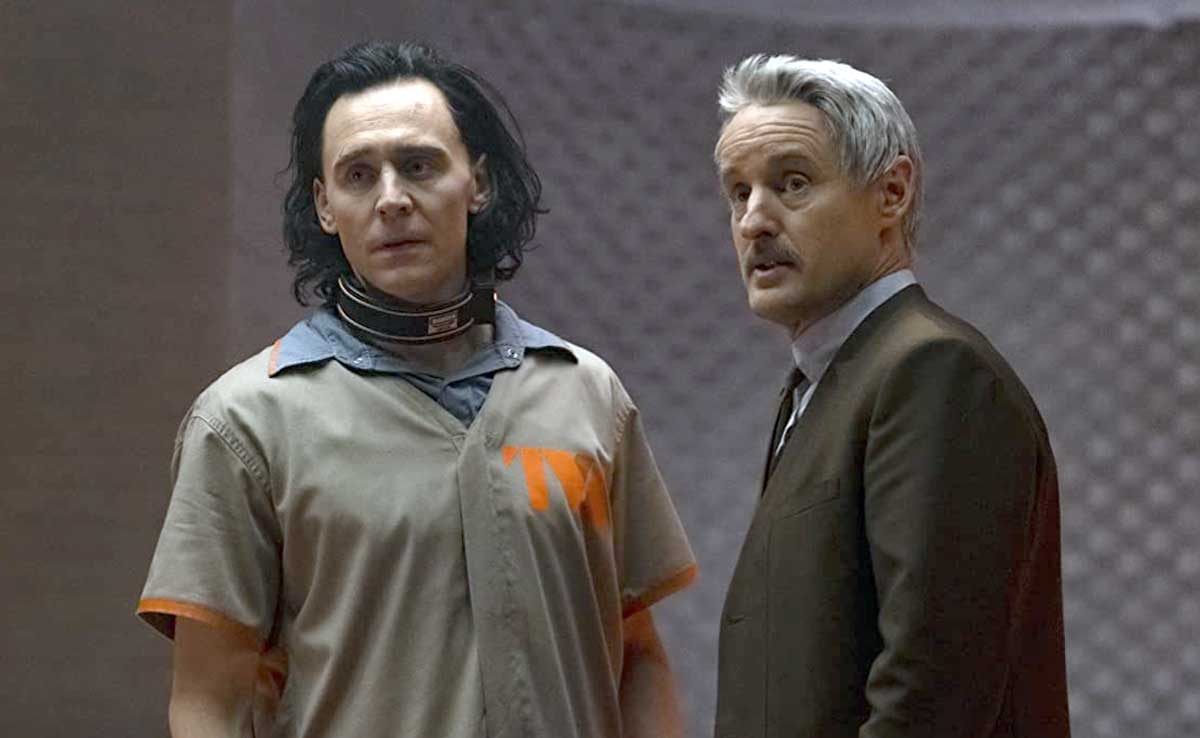 Check out the new DVDs, Blu-rays and streaming shows (Netflix, Amazon Prime Video, Disney+, Sundance Now, BritBox and more) coming out this week, including the season premiere of Loki on Disney+, starring Tom Hiddleston. ~Alexandra Heilbron
Loki - After stealing the Tesseract during the events of Avengers: Endgame, Loki (Tom Hiddleston) ends up in the hands of the time keepers, known as the TVA. While the TVA are also in need of his unique perspective on things, Loki, a.k.a. The God of Mischief, must answer for his crimes of disrupting the flow of time by helping them restore their broken reality. Although a Loki variant, he still has his same old tricks, as he tries to stay 10 steps ahead of the TVA while working alongside them, attempting to earn their trust to further his own gain. Debuts on Disney+ June 9.
Lupin: Part 2 - Pursued by Hubert (Hervé Pierre) and his henchmen, Assane (Omar Sy) scrambles to find Raoul (Etan Simon). Along the way, he wins an unlikely new ally as he draws up a grand plan to reveal Hubert's crimes. Debuts on Netflix June 11.
June 7
Queen of Spain (Sundance Now)
Gook (Sundance Now)

June 8
Assault on VA-33 (DVD/Blu-ray/VOD/Digital)
Case Closed?: S2 (BritBox)
City of Lies (DVD/Blu-ray)
The Dare (VOD/Digital)
Ebola Rex (DVD/VOD)
Ferris Bueller's Day Off (Blu-ray Steelbook)
Indiana Jones and the Raiders of the Lost Ark (Blu-ray)
Indiana Jones 4-Movie Collection (4K UHD/Blu-ray)
The Lovebirds (DVD/Blu-ray)
Kate Nash: Underestimate the Girl (VOD/Digital)
Murder, Mystery and My Family: S4 (BritBox)
Pretty in Pink (Blu-ray Steelbook)
Some Kind of Wonderful (Blu-ray Steelbook)
Zeroville (DVD/Blu-ray)
Rose West: Born Evil? (Sundance Now)
June 9
Awake (Netflix)
Fresh, Fried & Crispy (Netflix)
Loki: S1 Premiere (Disney+)
Tragic Jungle (Netflix)
June 10
Late Night (Netflix)
Locombianos (Netflix)
Moloch (Sundance Now)
The Gulf Season 2, Episode 2 (Sundance Now)
June 11
A Perfect Enemy (VOD/Digital)
Big Shot: S1, New Episode (Disney+)
Disney The Owl House: S1 (Disney+)
Grown-ish: S3, New Episode (Disney+)
The Happiest Millionaire (Disney+)
High School Musical: The Musical: The Series: S2, New Episode (Disney+)
Home Before Dark: S2 (Apple TV+)
Love (ft. Marriage and Divorce): S2 (Netflix)
Luna (Disney+)
Lupin: Part 2 (Netflix)
Marvel's M.O.D.O.K.: S1, New Episode (Disney+)
New Order (VOD/Digital)
Skater Girl (Netflix)
Star Wars: The Bad Batch: S1, New Episode (Disney+)
Queen Bees (VOD)
Trese (Netflix)
Welcome to Mooseport (Disney+)
Wish Dragon (Netflix)
Zenimation: S2 (Disney+)
Flack: Season 2 (Amazon Original)
Clarkson's Farm: Season 1 (Amazon Original)
Latin Flow: Season 1 (Amazon Prime Video)