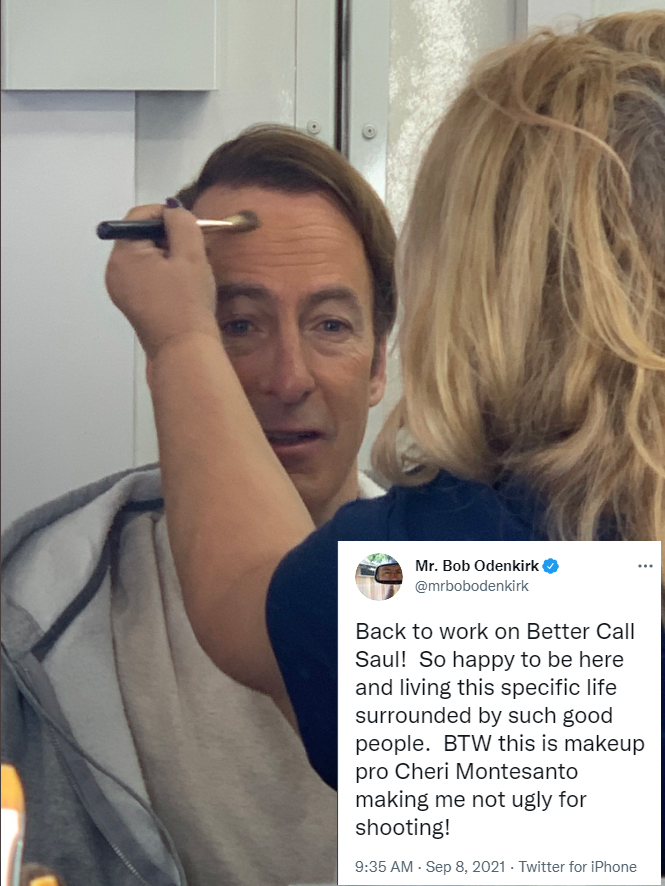 Approximately six weeks after he suffered a debilitating heart attack on the set of his TV series Better Call Saul in New Mexico, Bob Odenkirk is back at work.
He tweeted this morning from the set while in the makeup chair, writing: "Back to work on Better Call Saul! So happy to be here and living this specific life surrounded by such good people."
Odenkirk collapsed on the set July 28, 2021 and was unconscious when paramedics were called. He was raced to a nearby hospital and regained consciousness after several hours.
By the end of the same day, it was reported that he was in stable condition. Odenkirk later said he'd had a "small heart attack" and that doctors had been able to remove the blockage without surgery.
Odenkirk, who starred in the box office hit film Nobody this past spring, is filming the sixth season of Better Call Saul. He has received four Golden Globe nominations and won two Critics' Choice TV Awards for his starring role on the TV series. ~Alexandra Heilbron