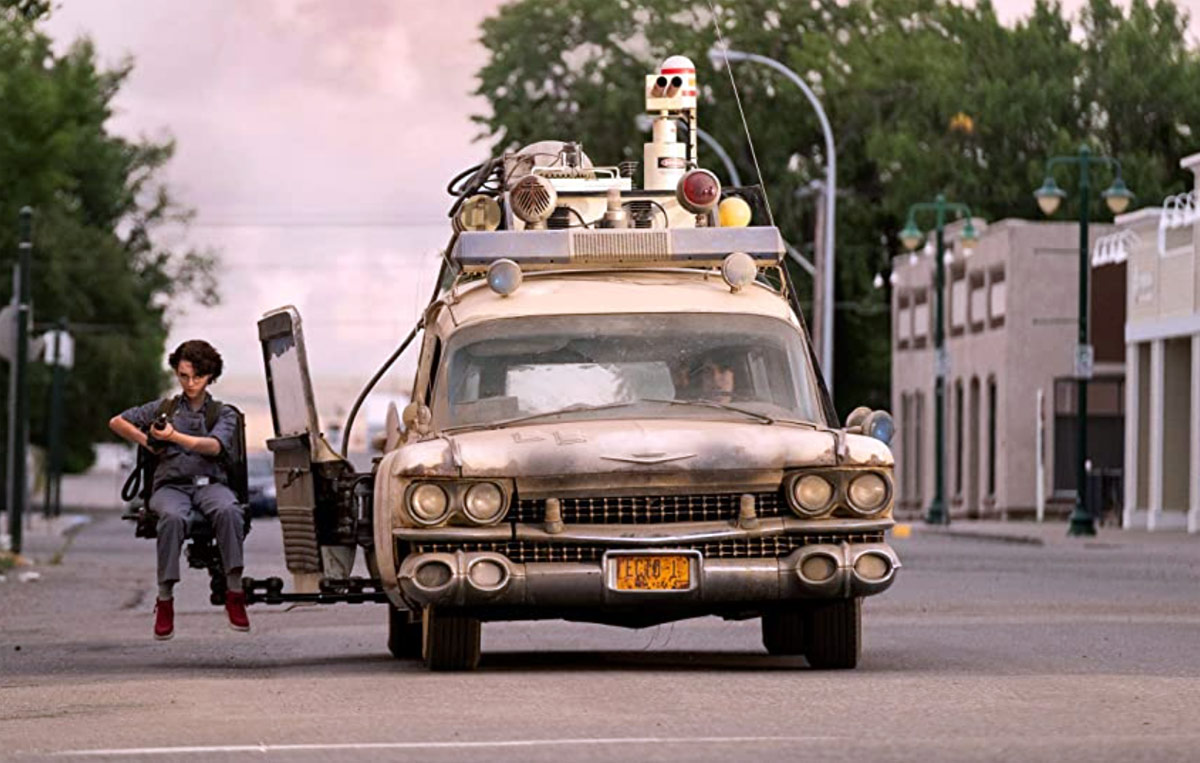 There are two new wide releases making their debut this weekend, including the much-anticipated Ghostbusters: Afterlife, featuring cameos from several cast members of the original 1984 film. There's also King Richard starring Will Smith and the limited release Bruised, starring and directed by Halle Berry. Check out the descriptions and trailers below to find out what you want to watch at theaters this weekend. ~Alexandra Heilbron
Ghostbusters: Afterlife - When their grandfather dies, leaving them his farm, Phoebe (Mckenna Grace), Trevor (Finn Wolfhard) and their mother move to the country to live in the old farmhouse. Phoebe, a talented scientist, soon discovers that her grandfather is a ghost and is leading her to catch a dangerous evil spirit that is posing a threat to the residents of the small town. Click here for showtimes.
King Richard - Looking to provide his daughters Venus (Saniyya Sidney) and Serena (Demi Singleton) with the opportunity to harness their talents and become professional tennis players, Richard Williams (Will Smith) takes it upon himself to train them both. Richard learns to put his daughter's priorities over his own and let them choose their own path, as they grow to become the champions he knows they are destined to be. Click here for showtimes.
Bruised - Former UFC fighter Jackie Justice (Halle Berry) is down on her luck and struggling to find her footing. Having given up her son for adoption when he was an infant, Jackie finds him at her door, with nowhere to go since his father died. Her boyfriend gets Jackie back in the ring, forcing her into an unsanctioned underground fight. Afterwards, Jackie is approached by an MMA league owner who offers her a second chance to back in the ring. Playing in select cities. Click here for showtimes.
The Feast - A family living in an isolated lavish home in the mountains prepare to host a dinner party to broker a business deal between their neighbor and a local businessman, who wants to buy the mineral extraction rights to the neighbor's farm. A mysterious woman arrives in order to serve as the waitress for the evening. Shortly after her arrival, things begin to take a strange turn. Playing in select cities. Click here for showtimes.
Kurt Vonnegut: Unstuck in Time - The life and insights of author Kurt Vonnegut, whose works are still in print years after his death in 2007. Includes footage from over 33 years of interviews from the author and those close to him. Playing in select cities. Click here for showtimes.